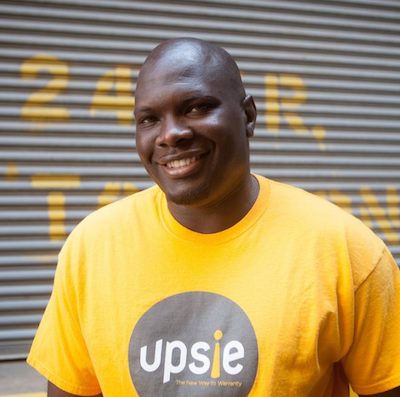 Clarence is a seasoned entrepreneur who has worked with dozens of startups and Fortune 500 companies to drive business momentum and success. He brings a wealth of business knowledge, networking acumen and passion to the service contract industry. Prior to starting Upsie, Clarence created 2nd Chance Staffing and secured contracts to staff distribution centers for local businesses.
Before launching 2nd Chance Staffing, Clarence assisted in launching 43 Hoops, a premier basketball training academy. In its first two years, 43 Hoops reached $1.5 million in revenue, and Clarence's sales skills were responsible for more than 70 percent of that success. In 2005, Clarence also assisted Gravelick, a local trucking startup that served clients such as Menards and Stock Builders. In less than one year, Clarence negotiated new contracts and increased revenue by 200 percent while managing a team of 10.
Today, Clarence is founder and CEO of Minneapolis based, Upsie. Upsie is disrupting the extended warranty industry by creating a win, win solution for consumers. He lives in Burnsville, Minn. with his wife Jenny, their daughter, Addison and son, Austin. and a committed mentor to young people who are seeking a career path in business and entrepreneurship.