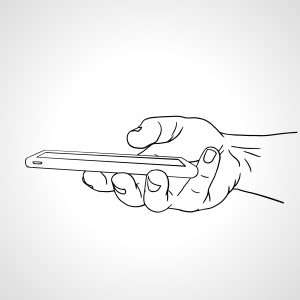 Entrepreneurs are typically very creative and thoughtful people who put a plan into place and then work toward the success of said plan. Ideas can flow quickly and make the product or service that they are involved with pivot and change when the need arises. Many of today's tech start up ideas come in the form of mobile applications and services. Everything NEEDS an app! Our taxi service has become decentralized, the need for a room for the night…decentralized. There is always a need to make the move to mobile, on-the-go tools. The App Store is looking to reach 5 million apps by the year 2020. With all of this, how can you be a part of this market? Here are some important things to think about in your plan for app market domination.
Paper and Pencil
The first step in making a mobile application is to understand what it is that you are making. Sometimes the easiest way to do this is to take a notebook and start to write down what it is that the app is going to do. This process can be as simple as a list or even a flow chart of how the app is going to work. If you would prefer to save the trees and not use paper, you can always make your lists on your computer using a text editor, Visio, PowerPoint or even an online mind mapping tool (http://www.mindmapping.com/). The idea here is to be able to show how the application is going to flow to the user and better understand what all the elements are going to be.
User Stories
Once the draft is in place, it is time to start to look at what is happening at each step of the application. This step is where you will start to feel out the user experience (UX) that will be built into the app. During this process is it important to think about what is happening in the background of the app as well as what type of data you are collecting as the user is using the app. The user experience is crucial to a successful app and should not be taken lightly. If a user has a bad experience using the app they will likely uninstall it immediately.
Technical Specs
Many people who have ideas for mobile applications do not necessarily have the know how as to how to build them. There are many ways to deliver a mobile app. Native based apps are built exclusively for Android, IPhone or Microsoft phones. There are many new apps that are built on a "web app" platform and work on all mobile devices. Finding the best solution will depend on many factors of what you need the app to do as well as what resources you may need on the mobile device. Many local app development companies like Launch5 Media and MentorMate can help find the best delivery for this.
Marketing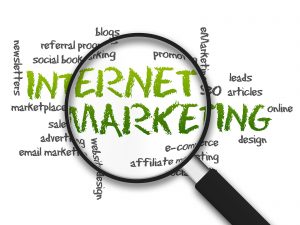 Marketing is one of the most overlooked parts of mobile application development. There tends to be a "if we build it, they will come," view on mobile apps. Just like anything else that is developed and sold, mobile applications need to be marketed. There are many ways to market your application and always marketing groups who can help you find the best solution for this. If you skip marketing, you may as well skip making the app.
Learn more about app development and find the right partners at the 8th Annual Minnesota Entrepreneurs Kick-off.