It seems today that in the high tech start up world you need to have a pool table, keg cooler and a personal movie theater in your office just to attract people to work for you. As most entrepreneurs know, this is typically not a luxury that is available when the funds are tight. For those entrepreneurs who own 100% of their business, it is even harder sometimes to figure out where the next meal is coming from. This is the idea behind bootstrapping.  We can start with the dictionary definition of bootstrap.
verb
gerund or present participle: bootstrapping
get (oneself or something) into or out of a situation using existing resources.

"the company is bootstrapping itself out of a marred financial past."
This sounds like a plausible way to fund your business and really get things off the ground without looking for outside financial support. There are some great ways to make this happen and help you to pull off a start up without outside resources.
1. Limited Overhead 
This seems like a logical solution. Why spend more than you need on office and work space? The best thing to do is to find a small office around where you plan to conduct business. If you are in an area that offers shared office space, look into some of the options that you have there. Shared office space has other benefits like, finding resources to fill empty spaces in your business model, having others around to help support and encourage what you are doing. There are many great reasons that this is a model that would benefit an entrepreneur. There are a few of these shared spaces that offer  a pooling of resources like receptionist, conference rooms and more. If there are no shared spaces near the place you would like to do business you may want to check in with other small businesses to see if they are willing to let you take a desk or office that they may have sitting empty. This is a great place to get creative. Unless you have to meet with clients IN your office, it often does not make as much sense to have a large office space.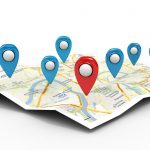 2. Use Local Resources 
Minnesota has many great resources that work with entrepreneurs to help find funding and money in places where they may not think to look. Organizations like the Southern Minnesota Initiative Foundation (SMIF) and other such organizations have grants, loans and even equity investments that are available. Although the loans and equity grants can take away from the idea of bootstrapping, many of these organizations also have seed capital that may never have to be repaid if you meet certain criteria.
3. Sell First 
Let's be honest. Entrepreneurs need to sell products or services. If you are going into business for yourself and you do not have any idea what you are selling or how to sell it, you are going to be destined for failure. Sales revenues are the only way you will be able to bootstrap for a longer period of time. Selling means calling, and the calling may be cold. If you cannot take rejection over and over until you reach the next interested person, you probably should not be an entrepreneur. You are selling a product, service and yourself. If you do not know how to sell, take a course or read a book on sales. There is no business without sales.
4. Internet Marketing
We are a mobile economy. Your business card is more than a piece of paper you hand someone at a networking event. Today your online presence is crucial to your brand. You don't have to spend

a fortune to get most of this in place. There are affordable options for social media, websites and ways to sell with display campaigns. Your companies website is home base for all of your contacts. Don't make the site difficult to maneuver and boring to look at. People are looking for very specific information on a website. Most people will ignore 90% of your website and only look for typical information like business hours, menus, contact information and pricing. Some great affordable options for websites include Swipe Sites, and some do it yourself sites like Wix. The do it yourself sites are a little tricky to work with at times and you may be better off using a professional when you can.
Social media sites like Facebook, Twitter and others are also crucial to your business. You will want to make sure that those are all in place. Linked in may be just the place for you to find that next big client or even become a thought leader in your vertical.
5. Outsource the small stuff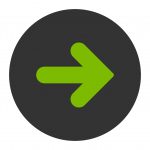 This may seem like it is adding cost to your overhead. The small and mundane tasks like emails, making promo material, sales presentations and other data entry work can really put the pressure on you when starting a business. Just having a virtual assistant who can take care of all these things will help you find the free time that you need to make another call or meet with other clients. The stresses of getting the little things done add up and should be left to someone else to do. The cost of a virtual assistant is small compared to the amount of work you will get done if you delegate these tasks. If you don't know how to do it than find someone who can. There are sites like Fiverr and Upwork where you can find technical, artistic, administrative and many other freelancers who can help you get things  done. Take advantage of the gig economy and you will come out ahead.
Bootstrapping is all about watching the money. This gets more and more difficult if you have a restaurant or a retail space that you have to keep stocked. There are still many ways that you can get through certain parts of the business with some savings if you find the right resources.
Find more resources at the 8th Annual MN Entrepreneur Kick-Off.